Recently, right at the intersection of IC3 roundabout,  some animal traders are selling yellow-headed temple turtles – an endangered species listed in the Red Book belonging to the group IIB – that are in need of protection.
At least 2 people publicly sold turtles at the traffic light area where a lot of people pass by. There was a woman at the traffic light pole in the area opposite Go supermarket who sold a yellow-headed temple turtle weighing about 5-6 kilograms. Also, right at the traffic light pole near the overpass, there was a man selling a larger one weighing about 6-7 kilograms. This person said he comes from Long An and these turtles, originating from CPC, were bought from Long An border area and sold for a profit. Each turtle costs from 2-3 million VND, depending on the size.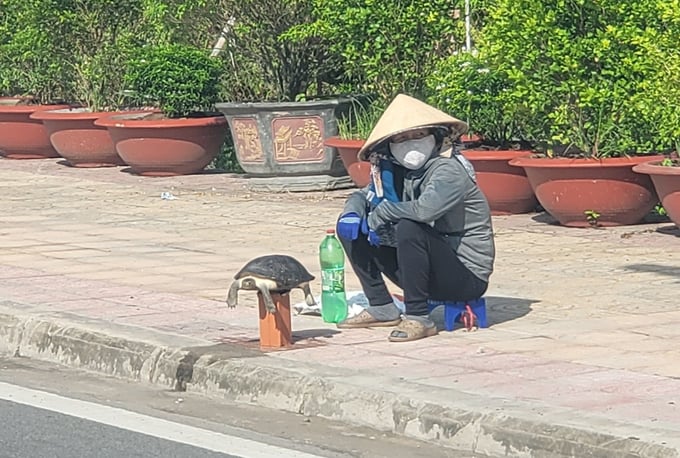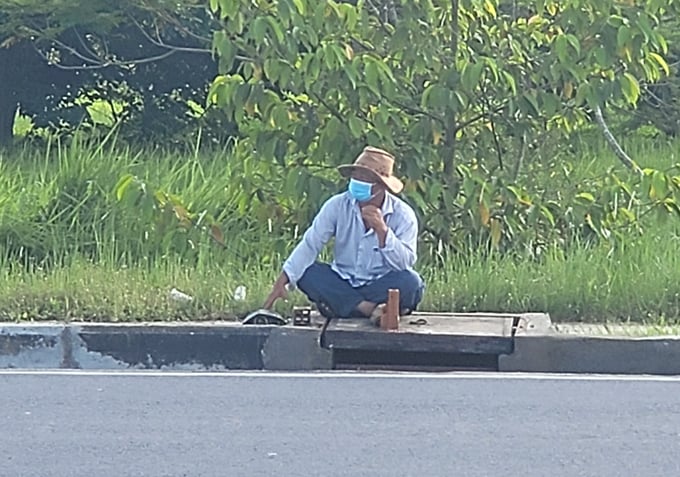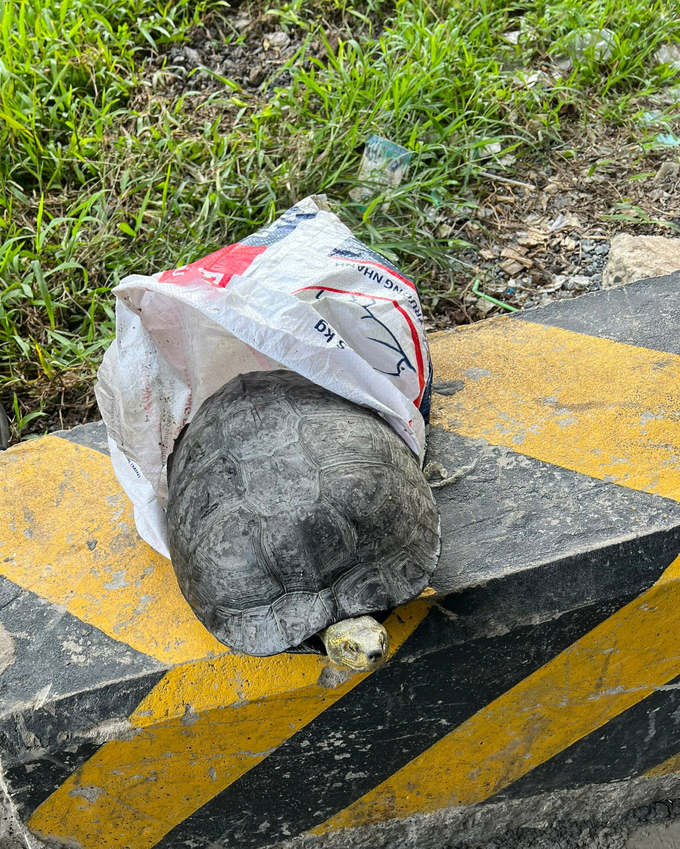 The animals, which are believed to be yellow-headed temple turtles, were publicly sold right at the crowded intersection. Photo: Phuong Nguyen
These merchants only put one animal on display by the roadside, but if customers demand, they will provide more as they hide other animals nearby.
The yellow-headed temple turtle (Hieremys annandalii) is an endangered forest animal belonging to group IIB which is prohibited from exploitation and use for commercial purposes.
Source: Nhip song Mien Tay